One more alert. Chronic kidney failure patients and medical staff at dialysis centers are unprotected. And is that the fact that the ministries of Public Health and Finance have not yet paid off what they owed for half a year ; explains Cristina Freire, spokesperson for the dialysis centers in zones 4, 5, 7 and 8, has prevented the acquisition of biosecurity materials such as gloves, masks, shoes, gowns, among other implements to avoid contagion of coronavirus.
"The Dialycen, Integraldia, Cenangsa, Surmedial, Inridi Dialysis Centers in Zone 8, among others in zone 4 and 7, feel discriminated against by the Finance authorities, since on March 25 they credited $ 4,150,000 to eight Dialysis Centers . Only 1 of them received more than 1 million dollars and we, around eight other centers, nothing. We emphasize that the unique CUR registration vouchers were issued on the same date for all Dialysis Centers, in the month of January, and therefore the payment should be for everyone. The amount that they had to pay us is more than 4 million dollars, corresponding to the payment of the months of July, August and September, "he warned.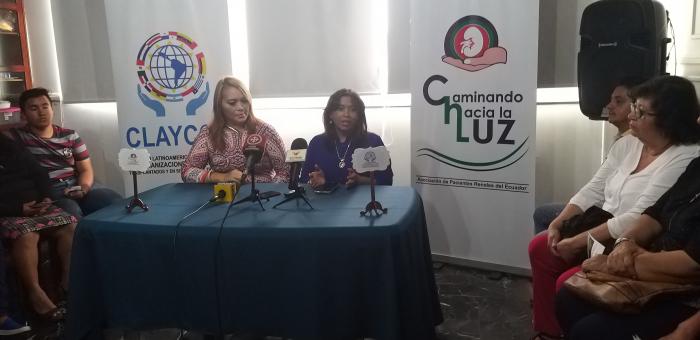 On behalf of those affected, Freire assured that they have provided the service for nine months without receiving any payment to date.
"Without financial resources, we cannot adequately protect or pay the salaries of our doctors, nurses, and assistants who are risking their lives to care for the patients whom we cannot adequately protect in the context of this current pandemic. Let's remember that, patients with Chronic Kidney Failure are among the most vulnerable to be attacked by this virus, "he recalled; Emphasizing that they are at all costs avoiding closing, but that without biosecurity material it will be impossible for medical personnel to work.
Given this, they request the Ministry of Finance to pay us in the same way as the 8 Dialysis Centers that were canceled, 5 since our needs and emergencies are the same as theirs.
https://www.expreso.ec/guayaquil/coronavirus-ocho-centros-dialisis-riesgo-cerrar-falta-pago-finanzas-salud-8226.html