Ecuadornews:
A pair of beach sandals, rubber boots and sports essentials form a neat row of small shoes next to the bed with pink quilt. On one side, a storybook on the night table and a table with leaves and colored pencils speak of their tastes: reading and painting.
The owner of the space is Shirley, 9 years old. It is not at home. It is time for school and its surroundings show a happy childhood. From the walls of the room they hang photos of their costumes at school events and family outings. In them he hugs his daddy.
There are pictures with mommy and with the ñaño. "Mamita, I do not understand how they got me out of your heart," he asked Mary, his adoptive mother, when he was 5 years old, after seeing a program that explained how children are born.
The girl was adopted when she was almost 3. Today she leads a full life with her parents, Mary and Roger, and her brother Isaac, aged 20. When she arrived at what is now her home, Shirley was explained that she was her "daughter" from the heart".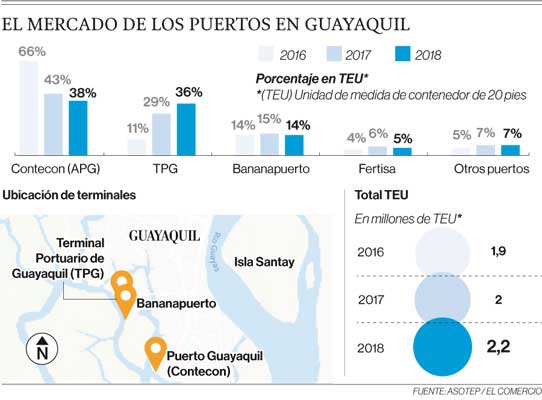 They told them that there are many ways to have children "The other way (the biological one) is how we had your brother." The Ministry of Economic and Social Inclusion (MIES) presented a new adoption manual last month.
According to Indira Urgilés, national director of Adoptions, the main change is that the process revolves around children and adolescents (NNA), to give them a voice.
"We've only heard adults." 224 Children and adolescents are in legal status to be adopted. Another 334 are in processes that could end in a declaration of adoptability, Urgilés said. In 2018 there were 82 national and two international adoptions.
The duration of the process, according to the Director, is indefinite and depends on the situation of the applicants. "But it should be nine months, if there are NNA with declaration of adoptability, according to the profile chosen by the family."
Among the requirements is physical and psychological health. In the latter, says Urgilés, processes often stagnate. There are people who see adoption as a solution to their problems as a couple. Roger Cusme, Shirley's father, criticizes the election theme, seeing it as a catalog purchase.
Adoption – he says – is not only an opportunity for adults to be parents, but a right of children to have a family. In the country, of the 77 couples who wait for the Family Assignment Committee (CAF) to accept assigning them an adopted child, 34 seek children up to 4 years old.
According to the MIES, in 2018, 64% of children who can be adopted are between 10 and more than 16 years old. This is one of the difficulties, acknowledges the National Director of Adoptions.
But there are more obstacles: being part of a group of siblings or having a disease. 59% of the boys with the declaration of adoptability have siblings. And 63 of the 77 families on the waiting list seek only one child. And a good part wants it to be healthy.
Diana Ocampo, director of the Hogar Inés Chambers Vivero, of Guayaquil, reports that there are no families Adopt groups of siblings, adolescents or children with physical or mental health problems.
A boy of 10 years, with psychiatric problems, who lives in his foster home, has not found a family because of that. "They are children who remain in the system for a long time. Several practically were born here, they were abandoned in hospitals. " Shirley, her biological mother, left her in one of those centers in Quito six days after her birth.
In the country there are 87 institutional shelters, among those administered by MIES, those that work with agreements and private ones. Two years took to finalize the adoption requested by Mary and Roger. They were, they admit, about to "throw in the towel". But since they were notified that the little girl would arrive to her family, they were happy.
The Director of Adoptions explained that children from 0 to 4 years do not stay in the system for a long time, since before obtaining the declaration of adoptability, they already have waiting parents for them.
Twenty years ago, for Cristian and Mabel (protected names) it was difficult to achieve an adoption. That's why they managed it in Bucaramanga (Colombia). Their children were 10 and 11.
The couple lived there for work and coincided with the adoption process. The biological children never came and wanted to share their life. They are happy that the processes are facilitated. Not everything is paperwork, there is an attachment process before the adoption sentence.
In 2018 there were two failed connections (of adolescents), Urgilés said. Shirley's parents ask to put aside myths. No boy will represent a danger, they say, if he is educated with love and wisdom.
"We do it with our daughter of the heart". In Ecuador, the first step to adopt today is online registration. To do so, you must enter the MIES website and choose the 'Adoptions' icon.
At the beginning of the registration process, questions must be answered. Then an introductory video with previous information about what steps to follow After the creation of a username and password through this medium, applicants can monitor their process and receive reminders about compliance with requirements for the adoption process. (I)
Source: https://www.elcomercio.com/actualidad/privados-peso-area-portuaria-guayaquil.html