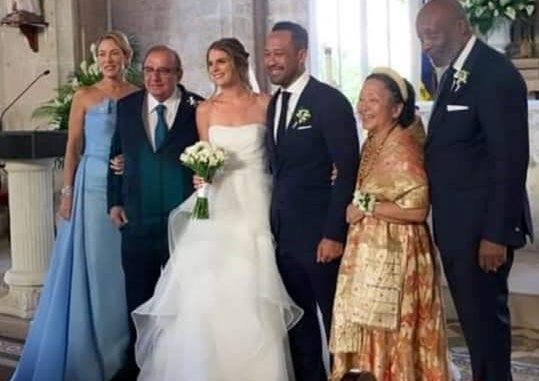 Carla Noboa Azín , daughter of businessman Álvaro Noboa , one of the richest men in Ecuador, and his wife Anabella Azín , have married in St. Patrick´s Cathedral, in Bridgetown, the capital of Barbados, with lawyer Giles Carmichael , this Saturday, February 22.
Giles, whom Carla has met in Galapagos, is a renowned Barbados lawyer, with the right to practice in the New York Bar. Barbados is a constitutional monarchy whose head of state is Queen Elizabeth II. Giles' father, Trevor Carmichael , holds the noble title of Sir.
Carla is one of the four children of the Noboa Azín marriage and the only woman. Álvaro Noboa Pontón, an important banana entrepreneur, who has been four times a candidate for the Presidency of the Republic, was the son of Luis Noboa Naranjo, at the time, the richest man in Ecuador. His wife, Anabella Azín, has been a deputy in the National Congress.