The Christmas season and the increase in e-commerce in Ecuador facilitate the proliferation of these crimes.

PRIMICIAS presents a guide to avoid them.
The use of e-commerce channels becomes more common as Christmas approaches, shopping centers are full of shoppers and there are endless lines for everything.
But this boom in purchases through virtual channels also makes citizens relax their precautions when buying online. This increases the risk of being victims of cybercrimes, according to the Police.
A projection included in the Ecuador Digital State report, carried out by Mentinno Consultores, in 2022 in Ecuador transactions for USD 4,890 million will be carried out through electronic channels. The projection is based on sales reported until June 2022.
Of the total, USD 3,850 million correspond to purchases of electronic products, food, toys and hobbies . The remaining amount corresponds to digital services and subscriptions to digital platforms.
The online shopping market in Latin America has grown exponentially, reaching an annual volume of USD 324,000 million , according to figures compiled by the software developer Inform.
The increase in this type of trade has also generated a new field of action for criminal structures. The Police Cybercrime Unit records that, between November and December of each year, cybercrime increases by 35%.
This situation, according to the agents, has worsened as a result of the Covid-19 pandemic. The isolation and the emergence of more online shopping sites has also allowed the emergence of new methods of online scams.
According to statistics from the State Attorney General's Office, the most common crimes in this context are fraud, fraudulent appropriation by electronic means and violation of privacy.
Safety guide
Given this scenario, Antonio Romero, manager of Cybersecurity Operations at the Logicalis firm, offers several tips to prevent scams in online purchases.
For example, create an exclusive email for registration on e-commerce sites. As well as be careful in the links of the product search sites.
"It is important to remember that criminals use very well-developed principles of persuasion in order to analyze our purchase profile , looking for affinities or impersonating identities to steal personal information," explains the expert.
PRIMICIAS presents a security guide for digital purchases :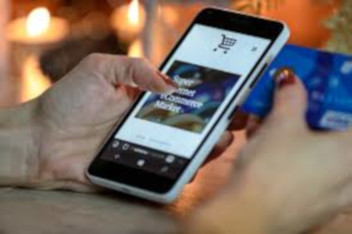 Web shopping
The Cybercrime Unit of the National Police recommends these actions:
Keep your computer's antivirus up to date.

Know where you shop, find out about their reputation.

Shop only on safe sites.

Handle your banking information carefully.

Read the privacy policies.

Use strong passwords.

At the time of deliveries, verify that the person carrying the products has a business identification and badge.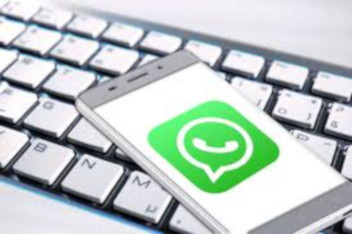 Whatsapp purchases
To use this social network as a means of purchase and payment, it is recommended:
Please review your privacy settings before using the app.

Give your data only to known people.

Share information that is strictly necessary.

Do not click on web pages that you receive from unknown numbers.

At the time of deliveries, verify that the person carrying the products has a business identification and badge.