In ten years Ecuador could be considered a mining country. The Government expects that the entry into operation of at least five projects, including Cascabel, Cangrejos and Quinsaloma, will increase the sector's contribution to GDP (Gross Domestic Product) to 11.8%.
Cascabel is the union of BHP Billington, Solgold (Australia) and Newcrest. The first, the most important company in the world in the sector, has had a greater participation in the second since the end of 2019.
Meanwhile, as in the year 72 the first barrel of oil was removed, yesterday the first 22,000 tons of copper from the Mirador mine left the port terminal Fertisa, south of Guayaquil. Its monetary value: $ 25 million.
And the newly appointed deputy minister of Mines, Enrique Gallegos, said there will be two shipments, like the one just started, a month.
Yesterday, the BBC ship Valparaíso continued with the shipment of copper that leaves the Mirador (the mine located Zamora Chinchipe ), and that goes to China. It is the first shipment of ore from the Ecuacorriente company, with which Ecuador begins large-scale export. It will take 38 days to reach your destination: Tongling, China.
The company in charge of carrying the cargo is BBC Chartering, a German shipping company with more than 20 years of presence on the coasts of South America, "leader in the transport of heavy loads, project loads and loose cargo and bulk cargo," Federico Ferber told EXPRESO , general manager for Ecuador. The company has a fleet of more than 170 ships.
The vice minister stressed the importance of the fact, which generates royalties to the State, creates employment in the area of ​​influence, generates foreign exchange and helps the economy to remain active. 100 million dollars in royalties have already been given.
According to the Minister of Energy and Non-Renewable Natural Resources, José Agust o, Mirador would generate more than $ 36,000 million in mineral exports for the next 30 years.
"This event marks a new milestone for the energy-mining sector, after the first export of gold concentrate from the Fruta del Norte mine, which took place on December 8, 2019," notes Agusto.
Mirador has already allowed the construction of two schools in Zamora, a hospital, roads, bridges, infrastructure. They are 9 billion dollars in investment in 30 years.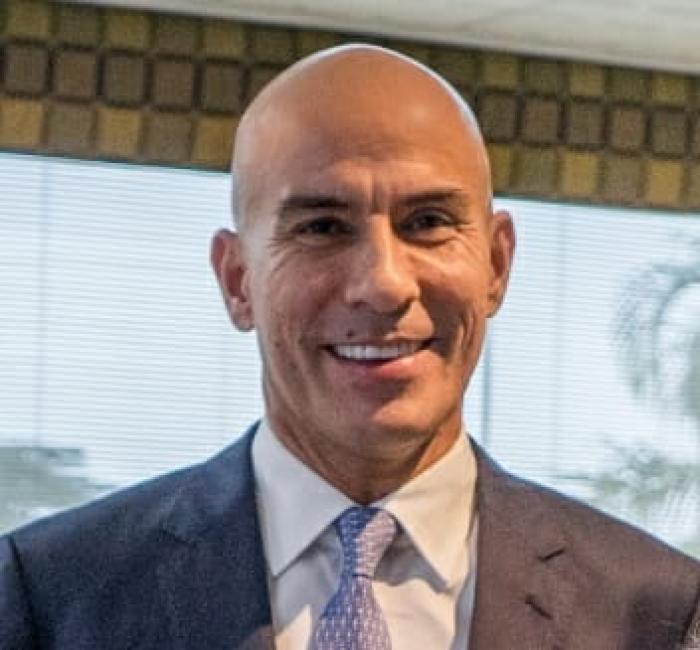 "A SAFE AND EFFICIENT PORT". "The investments we have made to transform the Port of Fertisa into a specialized, safe and efficient terminal for loading all types of bulk, guarantees that the start of the export of copper concentrate contributes to Ecuador becoming a mining country soon par excellence, "says Rafael Wong . The private enabled port terminal is located in the Fertisa area, south of Guayaquil. It specializes in bulk, the most important, fertilizers and clinker.