El Banco del Litoral lives a process of modernization to maintain a competitive level in the financial market and provide agility to customers through the automation of their business processes and electronic channels. In their " Road Map" delineated for a couple of years, they foresee a strategy that improves services to current customers and achieves an increase in attracting new customers.  
Marcelo Gaona, IT manager, explains that the bank's modernization process known as the Trébol Project is based on four pillars related to technology, processes, people and organizational change . " In the technological modernization of the banking platform, the processes and the organizational culture for business continuity are decisive, aspects that have been worked on in the institution, so that the organization has responded promptly with agility and without traumas. "  
The technological obsolescence of proprietary hardware and applications demanded an immediate change. With planning and analysis in relation to the bank's business objectives and needs, they implemented a new bank code .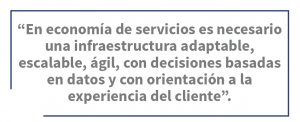 Since April, it is in production with the new core called A b @ nks of the Panamanian company ASI Group . Gaona refers to the change and comments "we think in a modern bank with the ability to provide better services", while explaining that it was necessary to have a robust base infrastructure to grow, increase services, implement electronic channels to build a mobile bank and Virtual virtual and develop services through ATMs.  
In addition, the IT area has optimized internal processes to provide agile responses to customers and supports the commercial area with the delivery of services that retain current customers.  
Virtual and mobile banking is ready for customers, however, Gaona and the technology team meet the requirements of the regulatory body , the Superintendency of Banks, in relation to the security levels of digital channels .  
The IT area of ​​Banco del Litoral has also implemented other important projects such as a housing solution for its main servers and a contingency system under the IaaS modality.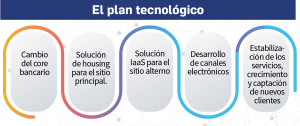 https://www.itahora.com/actualidad/el-banco-del-litoral-se-moderniza-y-cambia-su-core-financiero/