Drinking a daily glass of tomato tomato juice is recommended to boost the immune system . María Pauta, healer and connoisseur of ancestral and natural medicine, from Azuay assures us. He inherited the knowledge of his grandparents and has spent forty-five years in the profession of healing.
The expert assures that quinoa should also be consumed in this time of emergency. Using the ingredient in the preparation of a soup, and serving it hot, represents eating a high level of protein. In addition, it is effective in raising body defenses.
It clarifies that all the compounds and drinks with ancestral native fruits and herbs will not cure the coronavirus , but they will create a 'more resistant shell in the body', with defenses capable of repelling the virus and even preventing contagion.
A pumpkin soup or barley rice also help improve people's immune systems. They serve to raise the defenses, said the healer.
It is also important, he said, to accept the recommendations given by the Ministry of Public Health: avoid contact with people who could be carriers of the virus and the order to "stay home."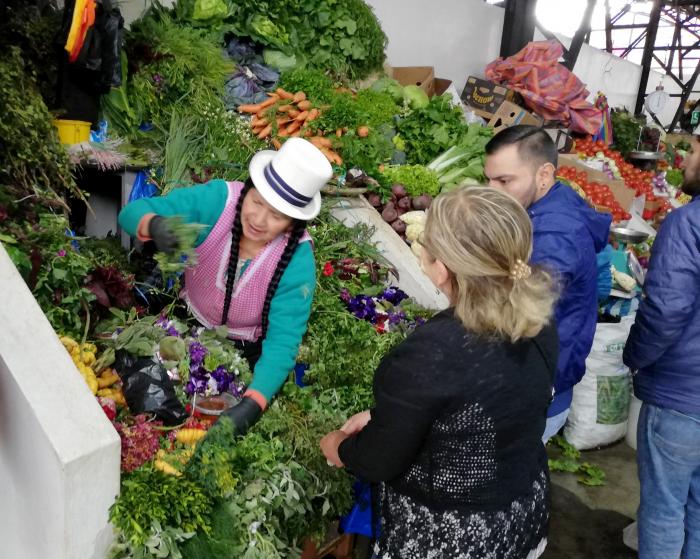 The list of natural products and herbs with which the emergency can be faced is infinite, since the healing, healing and preventive benefits are the same in many products, the consulted acknowledges.
Another alternative is the lupine prepared to suit the person. The strains prepared with the fig leaf and sweetened with panela are another advisable food. The consumption of legumes in all its varieties helps to maintain a healthy diet and avoid disease.
Isabel Lituma, a native healer from the Jima parish (Azuay), considers the consumption of preparations and juices important to reduce stress and anxiety during social isolation.
"Stress and anxiety lowers defenses," he said. Therefore, it recommends preparing aromatic waters of lemon balm, valerian, pena-pena, carnations, mallow, ataco and ayahuasca , among other species.
Both María and Isabel recommend, however, the moderate consumption of the preparations, since in excess they are harmful. The products are for sale in the markets, they are easy to prepare as an alternative to the emergency. However, it is not recommended to consume the preparations intended to heal flu or colds without first being attended by a doctor, since they could be confused with the symptoms of COVID-19 and be counterproductive for the patient.
https://www.expreso.ec/ocio/cultura/coronavirus-jugos-e-infusiones-ayudan-bajar-estres-7694.html?cx_testId=9&cx_testVariant=cx_1&cx_artPos=2#cxrecs_s