In recent days, WhatsApp users reported having received video calls from international numbers, which responds to a new type of scam on said digital platform.
How do these digital criminals operate?
When the user receives the video call and answers, the scammers place obscene images on the screen, and make a screenshot or a recording of it, with the aim of making it appear that the victim is having a sexual conversation with someone else.
Once the recording is obtained, they extort the user, threatening to send the capture to their partner or family so that they find out about the alleged sexual conversation they were having.
The thing is that when a video call is made, the user's image appears in a box and a screenshot is enough to obtain their biometric information or appear to be a consensual conversation.
Other crimes
Although extortion does not always result, criminals can also obtain the image of their victim to create network or WhatsApp accounts to commit misdeeds with the image of their victim.
Experts recommend not answering calls or messages, blocking the number and raising security levels to the maximum.
Where are the calls coming from?
Usually calls come from numbers with prefixes +91 from India, +256 from Uganda, +27 from South Africa, +223 Mali.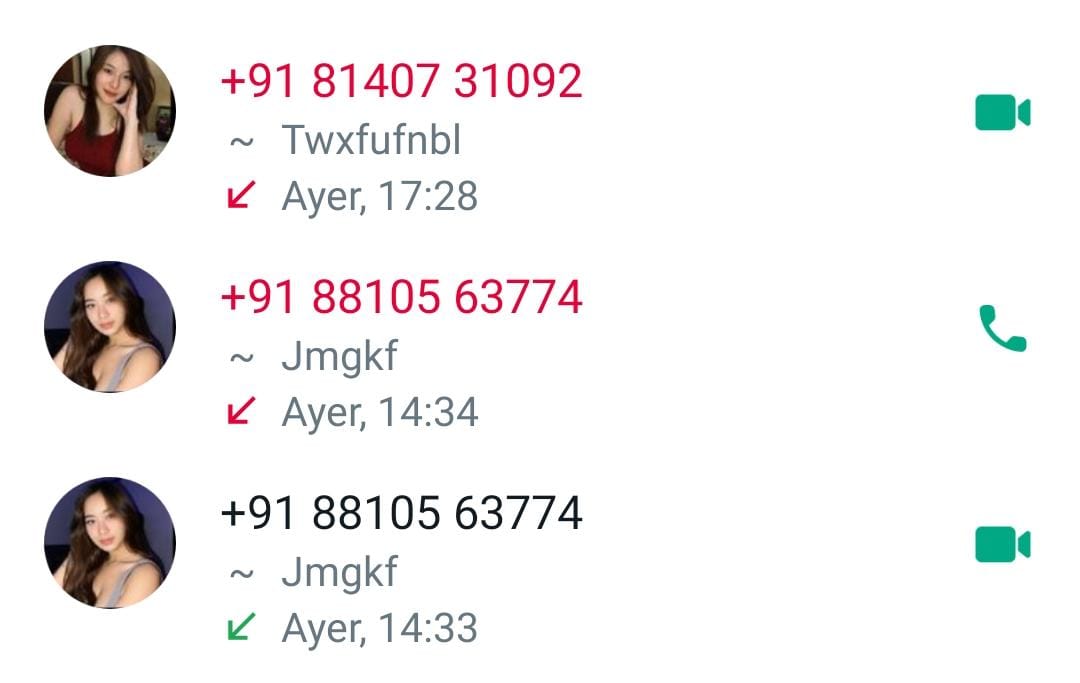 https://www.eltelegrafo.com.ec/noticias/tecnologia/1/videollamadas-de-numeros-desconocidos-buscan-extorsionar-o-robar-datos